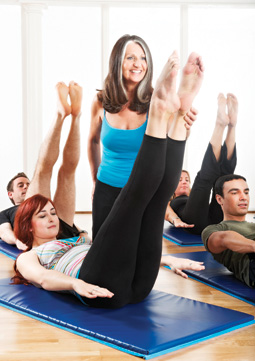 Christine is a Supervising Teacher for the highly regarded Body Control Pilates Academy®.
During your class a student Pilates teacher who has undergone training may be present in class observing, correcting clients alignment or teaching some basic exercises in order to get experience teaching prior to qualification.
The extra attention you will receive will help you with the exercises even more but please let me know if you have any objections to a student in class.
The Body Control Pilates® Association has an excellent reputation in the effectiveness and quality of its teaching.
Body Control Pilates® instructors have completed a comprehensive training course & work to a maximum class size of 12 to ensure close supervision and support.
All instructors hold up to date insurance and have set standards of continuing education and development which they must follow.
More information can be found at: bodycontrol.co.uk
photo courtesy of Body Control Pliates®